Help preserve a Salem cultural treasure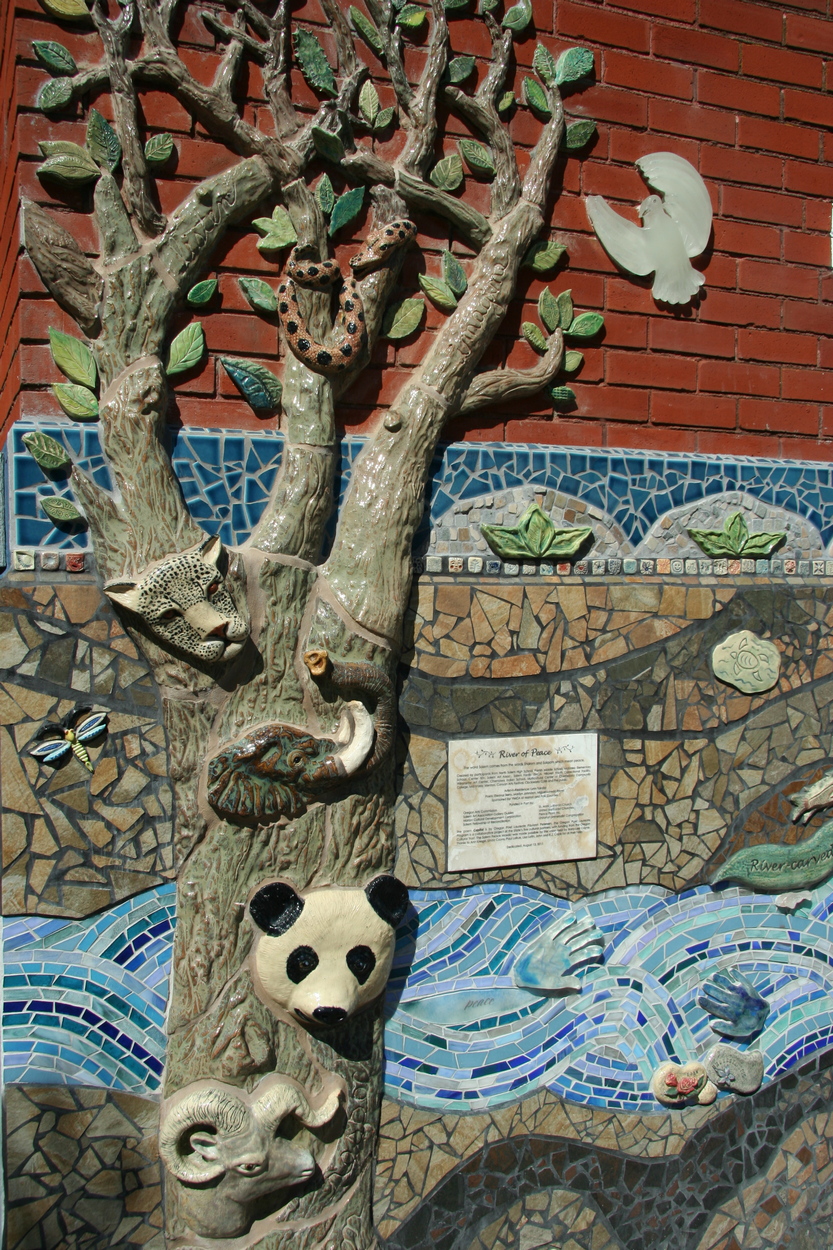 about the salem peace mosaic
Today the Salem Peace Mosaic spans the facade of the Salem Family YMCA building two blocks from the Oregon State Capitol. Children and families, artists, patients from the Or. State Hospital, docents from the Salem Art Assoc. Gallery Guides, grandparents and grandchildren from Center 50+, the homeless, and many others crafted ceramics, cut glass, wrote poetry, and worked side by side placing over 25,000 tiles, one by one.
Through the inspiration and guidance of renowned artist Lynn Takata, in 2011, over 600 people ages 2 to 85 contributed to the artistic process, creating a positive symbol of community life and spirit for the City of Salem.
A poem written for Salem by former Oregon Poet Laureate Paulann Petersen flows throughout the sixty foot long mosaic and includes the lines:
"Salem, we're Speaking Peace each time we say your name."
The tactile and interactive mosaic weaves together images of the natural world with words gathered from the community, inspired by peace.
Ready to take the next step to help preserve artwork that over 600 people worked together to create for Salem?